Thanks to our many guests, sponsors, vendors, partners, and volunteers, the 2023 National show was a success! Stay tuned for details for our regular 2024 show!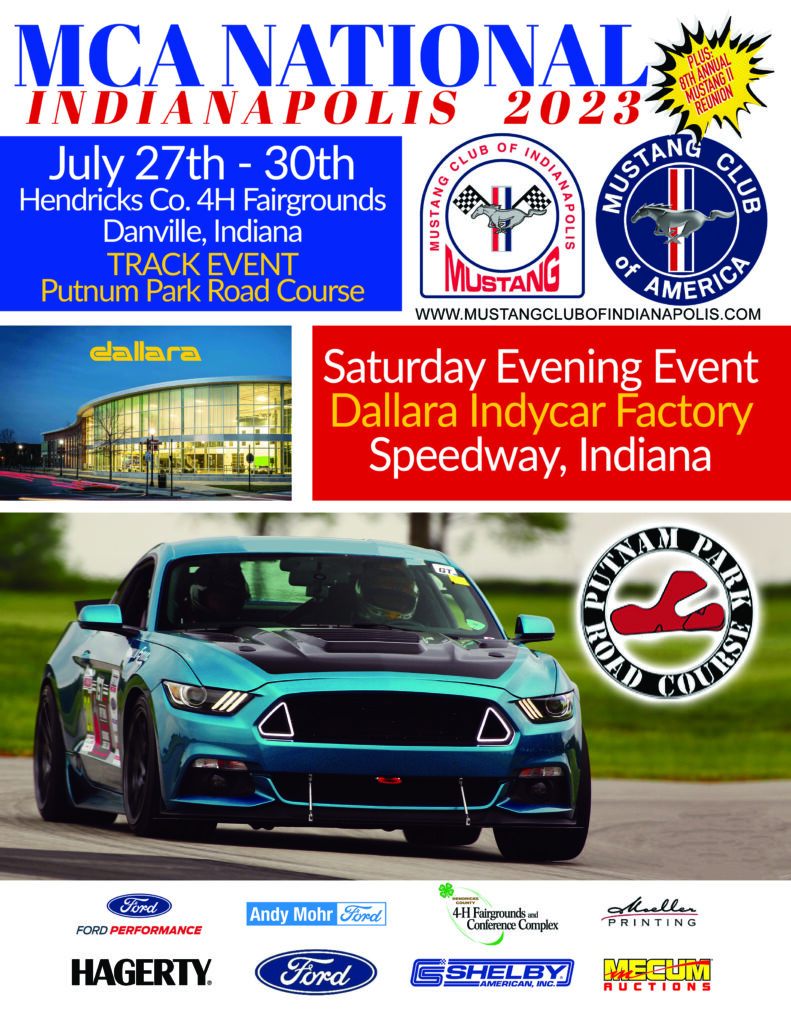 In 2023, the Mustang Club of Indianapolis is hosting a national car show!
Thanks to our sponsors:
The weekend will consist of a multi-day car show at our usual location, the Hendricks County Fairgrounds in Danville:
There will also be a track event at Putnam Park Road Course, a 1.8-mile, 10-turn road course in nearby Mount Meridian:
We have a block of rooms available at a discount at the Embassy Suites by Hilton in Plainfield:
Click here to reserve a room at the discounted rate. When using that link, please click "Continue" near the bottom of the page and use discount code "MUS" to ensure you get the discounted rate.
You can register for the show at Motosho, and for the track event at Motorsport Reg.
Finally, there will be a special dinner at Dallara IndyCar Factory in Speedway.